We are very sorry to announce that Patrick J. Mawn Jr.(49) a long time friend and patron of the Leitrim Society of Boston, son of Glenfarne native Paddy Mawn, died suddenly due to illness on St. Patrick's Day, 2018. Patrick was very fond of his Leitrim roots and regularly spoke of the great times he had spent there on vacation.
Patrick's wake will be on Thursday, March 22nd from 4-8 PM. at the Jackman Funeral Home, 12 Spring Street, Whitinsville, MA. On Friday, March 23rd, the Funeral Mass will be at St. Patrick's Church, 1 Cross Street, Whitinsville at 10 AM. Burial will follow in St. Patrick's Cemetery.
Please keep his many family and friends in your thoughts and prayers at this difficult time. Also, please share this news with anyone from the Leitrim Society.
*********************************************************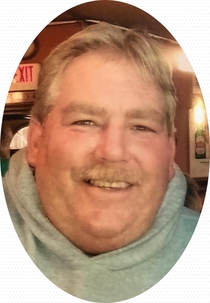 Obituary Notice from Jackman Funeral Home, Whitinsville, MA.
Northbridge – Patrick J. Mawn Jr. 49, of Mendon St. Blackstone, passed away on St. Patrick's Day, Sat. March 17, 2018, at his home after being stricken ill.
He is survived by his 2 children Chloe S. Mawn of Northbridge, and Wesley A. Mawn of Douglas; his father Patrick J. Mawn Sr. of Whitinsville; his companion Marlene Saucier of Blackstone, with whom he lived; 2 brothers, Sean M. Mawn and his wife Holly of Northbridge, and Danny B. Mawn and his wife Stephanie of Whitinsville; a sister Erin M. Mawn and her fiancé Sean Madore of Webster; his former wife Heather M. McKeon Mawn of Douglas, and numerous nephews, nieces, aunts, uncles, cousins, and close friends. He was predeceased by an infant brother Kevin Mawn, and he was son of the late Kathleen (Wynn) Mawn.
Patrick was born in Winchester, MA on September 23, 1968, and lived in Northbridge most of his life. He owned and operated P.J. Mawn Excavating Inc., working mostly out of Boston and the South Shore, which he loved. He also spent some time in Jupiter FL., working construction and chartering yachts. A graduate of Northbridge High School, Class of 1986, he was fun loving, generous to a fault, and would help anyone in need. He enjoyed the ocean, being outside, working, music, and his trips to Ireland. Family was most important to Patrick especially spending time with his children, and going out to lunch with his father.
His Funeral will be held from Jackman Funeral Home, 12 Spring St. Whitinsville on Fri. March 23 at 10 AM in St. Patrick's Church, 1 Cross St., Whitinsville. Burial will follow in St. Patrick's Cemetery. Calling hours at the funeral home are Thurs. March 22 from 4-8 PM. To continue Patrick's legacy memorial donations may be made to the Patrick J. Mawn Jr. Memorial Fund, c/o Webster First Federal Credit Union, 1298 Providence Rd., Whitinsville, MA 01588
To leave a condolence message for the family please visit: www.Jackmanfuneralhomes.com